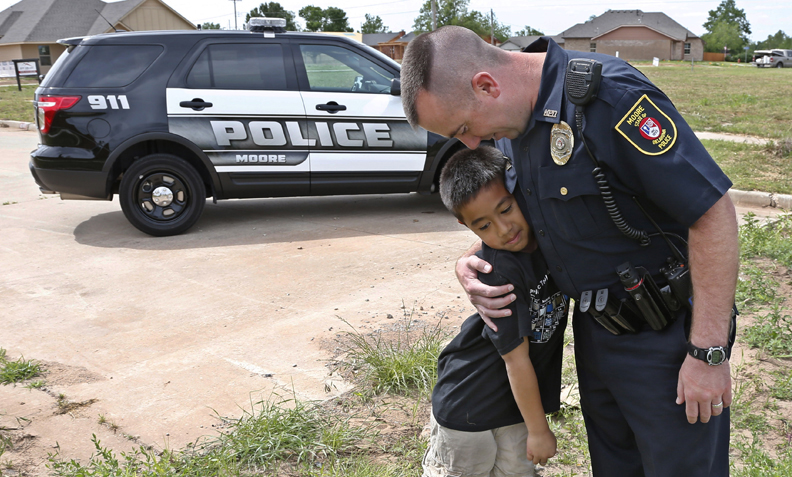 Moore police officer Travis Muehlenweg, right, hugs 10-year-old Kai Heuangpraseuth, after they met outside the new

Plaza Towers Elementary school in Moore, Okla., Tuesday, May 13, 2014. Muehlenweg was photographed while helping

to pull Heuangpraseuth from the rubble of Plaza Towers Elementary school following the May 20, 2013 tornado.

Heuagpraseuth's mother, Jacalyn Russell, said that her son has wanted to meet Muehlenweg ever since.