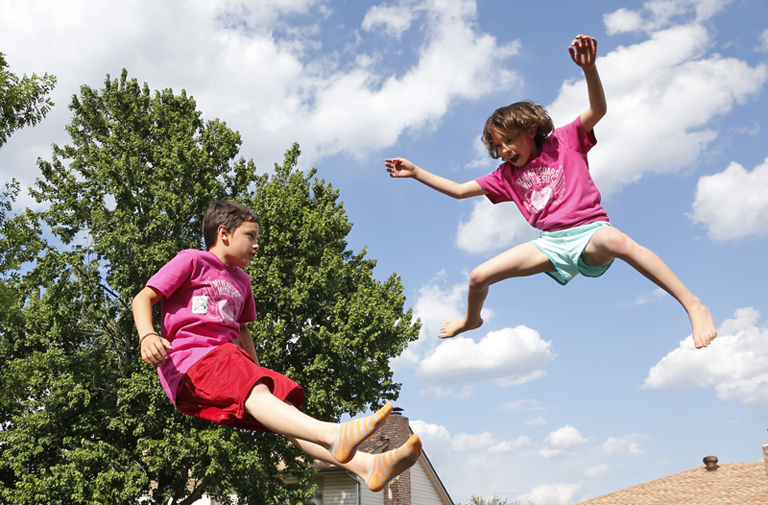 Xavier Delgado, left, and his sister, Haley play on the trampoline in the yard in their new home in Moore, Oklahoma. Xavier
was trapped under rubble following the tornado at Plaza Towers Elementary school, and Haley was knocked out by debris.
Athena Delgado, their mom, said her children are slowly recovering from the psychological impact the storm had on them.